We take pride in our GOgroove line of speakers because they deliver amazing, quality sound! Would you ever think that a Panda shaped speaker would actually sound good? Probably not. But we have successfully and continuously delivered quality sound with a touch of fun and style!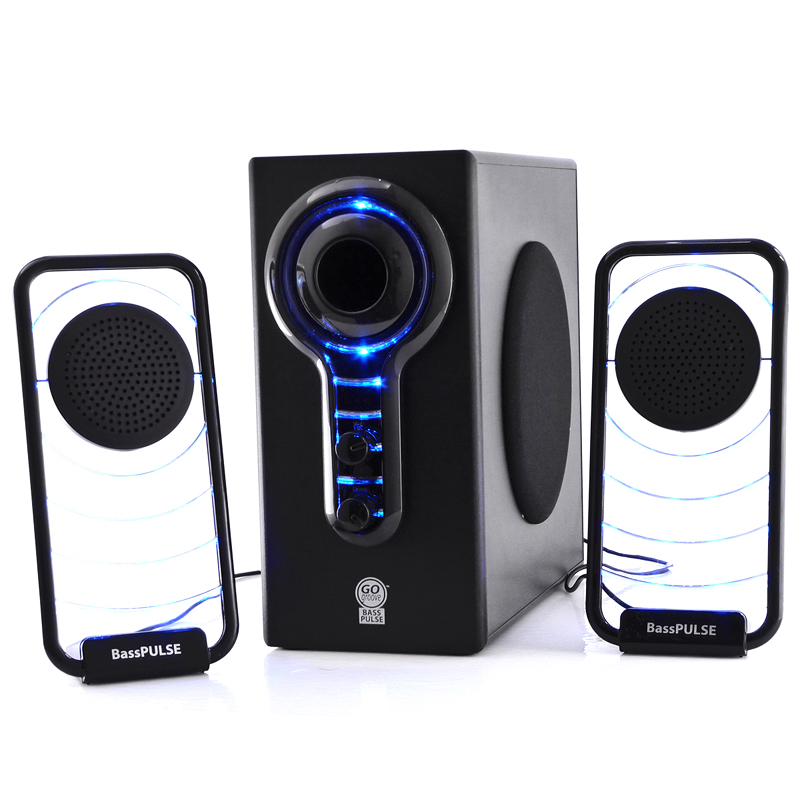 As you may have guessed by the name, the BassPULSE is one of my favorite GOgroove speaker systems not just because of the incredible sound, but also because of the powerful side-firing subwoofer that delivers deep bass.
The BassPULSE is also very visually appealing with its futuristic and sleek design. The slim profile of the BassPULSE comfortably fits practically anywhere, including your living room, bedroom, or outdoor patio. The LED accents especially add an element of fun to the speaker system.
Extremely versatile, the BassPULSE connects to any multimedia device through the 3.5 mm cable and plug. Works great with smartphones, mp3 players, laptops, desktop computers, tablets and more!